Discover how to celebrate National Hispanic Heritage Month, occurring September 15 to October 15, 2021, in Alexandria, VA. Despite the simple name, Hispanic Heritage Month honors a vast array of cultures spanning Latin America and evolving in the United States, including rich indigenous heritages. Keep reading for special events to attend, businesses to support and ways to continue the celebration year-round.
Learning Opportunities
Alexandria's libraries will host several virtual lectures to explore Hispanic Heritage Month. On September 27, 2021, Dr. Kristen McCleary of James Madison University will dive "In[to] the Heights" to unpack how the 2021 film draws from Hollywood film history and Latinx/o/a and Latin American cultural traditions to present a joyous celebration of transnational belonging, yet also reproduces some of the film industry's bias towards whiteness in casting. On September 28, join George Mason University's Professor Guadalupe Correa-Cabrera for a discussion on the current state of U.S.-Mexico relations, with a focus on immigration, security, energy and border issues.
On October 6, 2021, hear from Enrique Pumar, Fay Boyle Professor and Chair of Sociology at Santa Clara University, as he delivers a virtual lecture hosted by the Office of Historic Alexandria.
Bilingual Storytimes
Little listeners can enjoy bilingual storytimes hosted by Beatley Central Library. Attend an outdoor storytime in the "Reading Garden" on September 21, or tune in virtually on September 23 and October 6. 
Special Celebrations
On September 25, celebrate Hispanic Heritage Month with music, crafts, and food outside in Beatley Central Library's beautiful Reading Garden. On October 3, local small business owner, Amy DuVall, who owns "from politics to pastry," will run a virtual baking class teaching participants how to make Tres Leches cake in real time from the comfort of their own homes.
Support Hispanic, Latina and Latino-owned Businesses
Here is a sample of some of our favorite spots to try Bolivian salteñas, sample Panamanian coffee, get a hair refresh and more.
Casa Rosada Artisan Gelato
Family owned and operated, Casa Rosada brings a taste of world-class Argentine gelato and sorbet to Alexandria. All of Casa Rosada's treats are produced on-site with the highest quality natural
ingredients, giving customers the most authentic Argentine dessert experience in the D.C.-metro area. Named after the iconic pink-colored presidential office in Buenos Aires, the Old Town operation serves popular and unique flavors such as stracciatella, mint granizado and sambayon, plus sugar-free flavors, vegan sorbet and gelato and dog-friendly treats.
Cualtzin Salon
Named after the Aztec word for "gorgeous," Cualtzin Salon is an eco-friendly beauty destination on King Street owned by Lucia Stockmaster. Cualtzin Salon offers customized hair services showcasing the most creative and advanced techniques and providing outstanding customer service. Cualtzin Salon specializes in personalized color services and color transformation options including balayage, Ombre, fashion colors and highlights to enhance natural beauty or make a statement.
Vía Volcán
Vía Volcán features exquisite, single-origin coffee grown on owners Chris and Janina McCausland's family farm on the slopes of the Barú Volcano in the province of Chiriquí, Panama. Arabica trees are carefully cultivated in ideal soil, altitude and micro-climate conditions to produce beans that are selectively harvested by hand, sun-dried and sent to the Northern Virginia micro-roastery for daily small batch roasting. Visit the Old Town shop to experience the distinct flavor profile for yourself.
Huascarán
Owners Paula and Celia Coleto named their restaurant Huascarán in honor of the highest summit in their native Peru. The sisters' menu offers more than 70 items that are representative of Peruvian cuisine, from seafood-filled ceviche to flavorful lomo saltado and beyond.
Silpancho's House
Step into brick-red Silpancho's House on Mount Vernon Ave. for your pick of Bolivian specialties, from the sopa de zapallo (pumpkin soup) to its name-sake dish, silpancho, a feast featuring steak Milanese atop rice and potatoes, decked out with diced peppers, tomatoes and red onions and topped off with fried eggs. The Washington Post writes, "You get the sense the world has been served up on a plate, just for you." The real stars of the show, however, are the jam-packed salteñas, a sweet-and-savory pastry encasing a stew of meat, olives, raisins and potatoes. Don't forget to add the green llajua salsa for a dash of color and heat.
Old Town Shoe & Luggage, Old Town Mini Mart & Top Services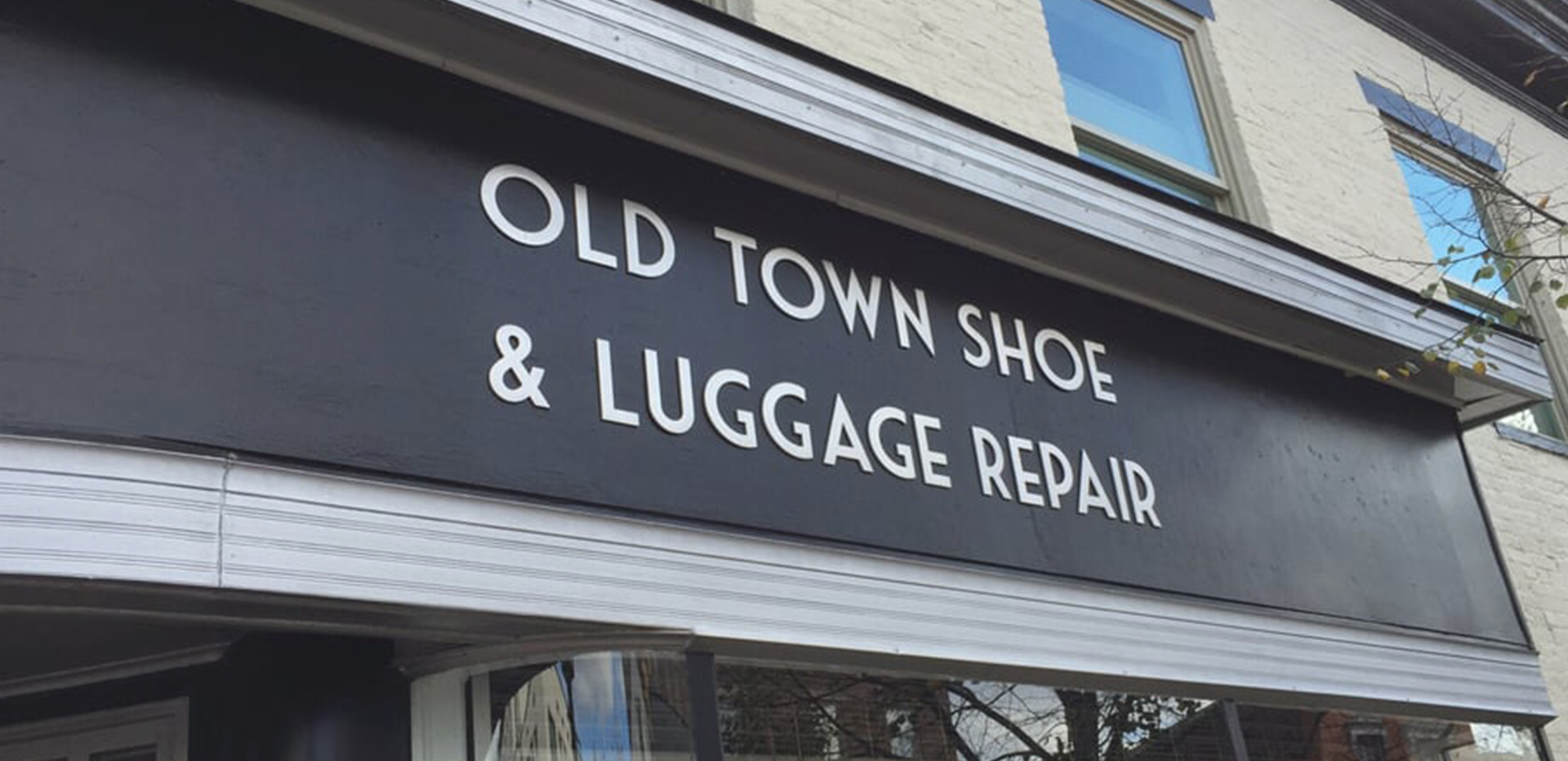 Rodrigo "Don" Restrepo owns and operates Old Town Shoe & Luggage Repair, Old Town Mini Mart & Top Services in the heart of King Street, all with the customer-forward motto, "We do it all." Visit Restrepo's operations to browse high-quality, top-brand luggage and travel items, then grab a pick-me-up and free coffee at the Mini Mart next door.
Explore Alexandria's Arlandria/Chirilagua Neighborhood
Discover Alexandria's diverse multicultural community north of Del Ray. Catch a concert from a favorite artist, enjoy Bolivian, Peruvian and Nepalese dining and admire powerful murals in Alexandria's Arlandria neighborhood, also called Chirilagua after a region of El Salvador from which many of the neighborhood's residents hail. In addition to Spanish, you may also hear Mam, a Mayan language native to Guatemala and Mexico. Dive deeper here.
Header Image Credits: Misha Enriquez for Visit Alexandria, left and center; Caroline Secrest for Visit Alexandria, right