How to Celebrate Hispanic Heritage Month in Alexandria
Discover how to celebrate National Hispanic Heritage Month, occurring September 15 to October 15, 2022, in Alexandria, VA. Despite the simple name, Hispanic Heritage Month honors a vast array of cultures spanning Latin America and evolving in the United States, including rich indigenous heritages. Keep reading for special events to attend, businesses to support and ways to continue the celebration year-round.
Hispanic Heritage Fiesta
On October 1, dive into Hispanic Heritage Month with live music, crafts, and food at the Hispanic Heritage Fiesta in Beatley Central Library's beautiful Reading Garden. Live music will be provided by The Mystic Warriors, a group dedicated to the preservation of Andean folk music. They perform using ancient flutes and panpipes in conjunction with contemporary instruments, seeking to remain true to the art, culture and heritage of the Quechua and Aymara people in Bolivia and other pre-Incan civilizations.
Dance and Coffee Workshops
On September 22 and October 8, 2022, Beatley Central Library will host Latin dance classes for beginners hoping to try their hand—or feet—at various styles including bachata, salsa and merengue. On October 7, attend Barrett Library's "Charla de Café" with Via Volcán, a single-origin farm-to-cup coffee company in Old Town. Via Volcán, owned and operated by Chris and Janina McCausland, is a coffee shop with a close connection to its beans' origin. Taste samples and hear about their farm in the unique growing region near Panama's Volcán Barú and how they came to open up shop in Alexandria.
Book Discussion and Bilingual Storytime
Little listeners can enjoy a bilingual storytime hosted by Beatley Central Library on September 26. Attend an outdoor storytime in the "Reading Garden" on September 26. Children ages 0-5 and an accompanying adult can revel in stories, songs and movement. Just after the end of Hispanic Heritage Month on October 17, Duncan Library's book group will host a discussion on Ada Ferrar's "Cuba: An American History," an Pulitzer Prize-winning epic history of Cuba and its complex ties to the United States.
Art Celebration
Get an early start to Hispanic Heritage Month on September 9 at Torpedo Factory Art Center's "The Late Shift: Heritage" event, honoring Alexandria's Ethiopian and Hispanic populations. Celebrate the contributions of both communities to the growing arts and culture tapestry of Alexandria with a night of music, hands-on activities an art. In addition, enjoy a ticketed poetry slam with KaNikki Jakarta and other poets.
Support Hispanic, Latina and Latino-owned Businesses
Here is a sample of some of our favorite spots to pick up pan dulce, sample Panamanian coffee, mix up your hairstyle and more.
Casa Rosada Artisan Gelato
Family owned and operated, Casa Rosada brings a taste of world-class Argentine gelato and sorbet to Alexandria. All of Casa Rosada's treats are produced on-site with the highest quality natural ingredients, giving customers the most authentic Argentine dessert experience in the D.C.-metro area. Named after the iconic pink-colored presidential office in Buenos Aires, the Old Town operation serves popular and unique flavors such as stracciatella, mint granizado and sambayon, plus sugar-free flavors, vegan sorbet and gelato and dog-friendly treats.
Cualtzin Salon
Named after the Aztec word for "gorgeous," Cualtzin Salon is an eco-friendly beauty destination on King Street owned by Lucia Stockmaster. Cualtzin Salon offers customized hair services showcasing the most creative and advanced techniques and providing outstanding customer service. Cualtzin Salon specializes in personalized color services and color transformation options including balayage, Ombre, fashion colors and highlights to enhance natural beauty or make a statement.
Veronica's Bakery
Bustling Veronica's Bakery specializes in Latin American pastries, desserts and cakes, as well as Salvadorian, Mexican and Honduran traditional cuisine. Choose from a wide selection of panes dulces like conchas, orejas and churros. In a savory mood? Try a Honduran baleada, a flour tortilla filled with refried beans, crema and crumbled queso duro, plus options for more fillings. Or, order a festive cake for your next party.
Via Volcán
Via Volcán features exquisite, single-origin coffee grown on owners Chris and Janina McCausland's family farm on the slopes of the Barú Volcano in the province of Chiriquí, Panama. Arabica trees are carefully cultivated in ideal soil, altitude and micro-climate conditions to produce beans that are selectively harvested by hand, sun-dried and sent to the Northern Virginia micro-roastery for daily small batch roasting. Visit the Old Town shop to experience the distinct flavor profile for yourself.
Huascarán
Owners Paula and Celia Coleto named their restaurant Huascarán in honor of the highest summit in their native Peru. The sisters' menu offers more than 70 items that are representative of Peruvian cuisine, from seafood-filled ceviche to flavorful lomo saltado and beyond.
Cocolita
Step into Cocolita's small but richly-stocked storefront off Mount Vernon Avenue, filled with food, treats and beauty products from the namesake owner's Jalisco, Mexico, home and around the country. Grab pre-made taco fillings to cook at home, plus fresh salsa, guacamole and much more.
Old Town Shoe & Luggage, Old Town Mini Mart & Top Services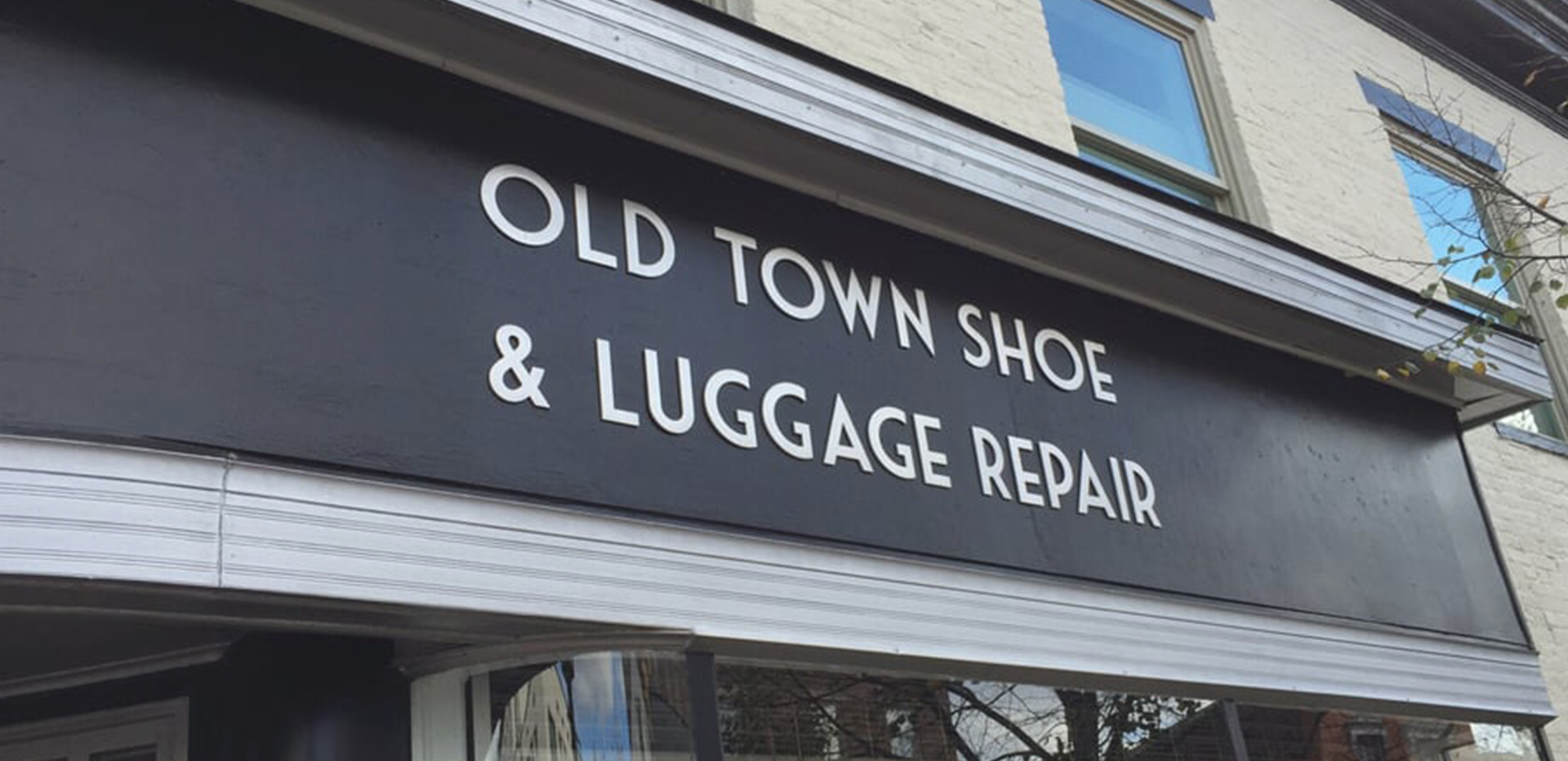 Rodrigo "Don" Restrepo owns and operates Old Town Shoe & Luggage Repair, Old Town Mini Mart & Top Services in the heart of King Street, all with the customer-forward motto, "We do it all." Visit Restrepo's operations to browse high-quality, top-brand luggage and travel items, then grab a pick-me-up and free coffee at the Mini Mart next door.
Explore Alexandria's Arlandria/Chirilagua Neighborhood
Discover Alexandria's diverse multicultural community north of Del Ray. Catch a concert from a favorite artist, enjoy Bolivian, Peruvian and Nepalese dining and admire powerful murals in Alexandria's Arlandria neighborhood, also called Chirilagua after a region of El Salvador from which many of the neighborhood's residents hail. In addition to Spanish, you may also hear Mam, a Mayan language native to Guatemala and Mexico. Dive deeper here.
Header Image Credits: Misha Enriquez for Visit Alexandria, left and center; Caroline Secrest for Visit Alexandria, right